University of Texas School of Nursing
Government institution - Custom software development
Reported Errors

0

Reduced Training Time

95%

Cost Reduction

40%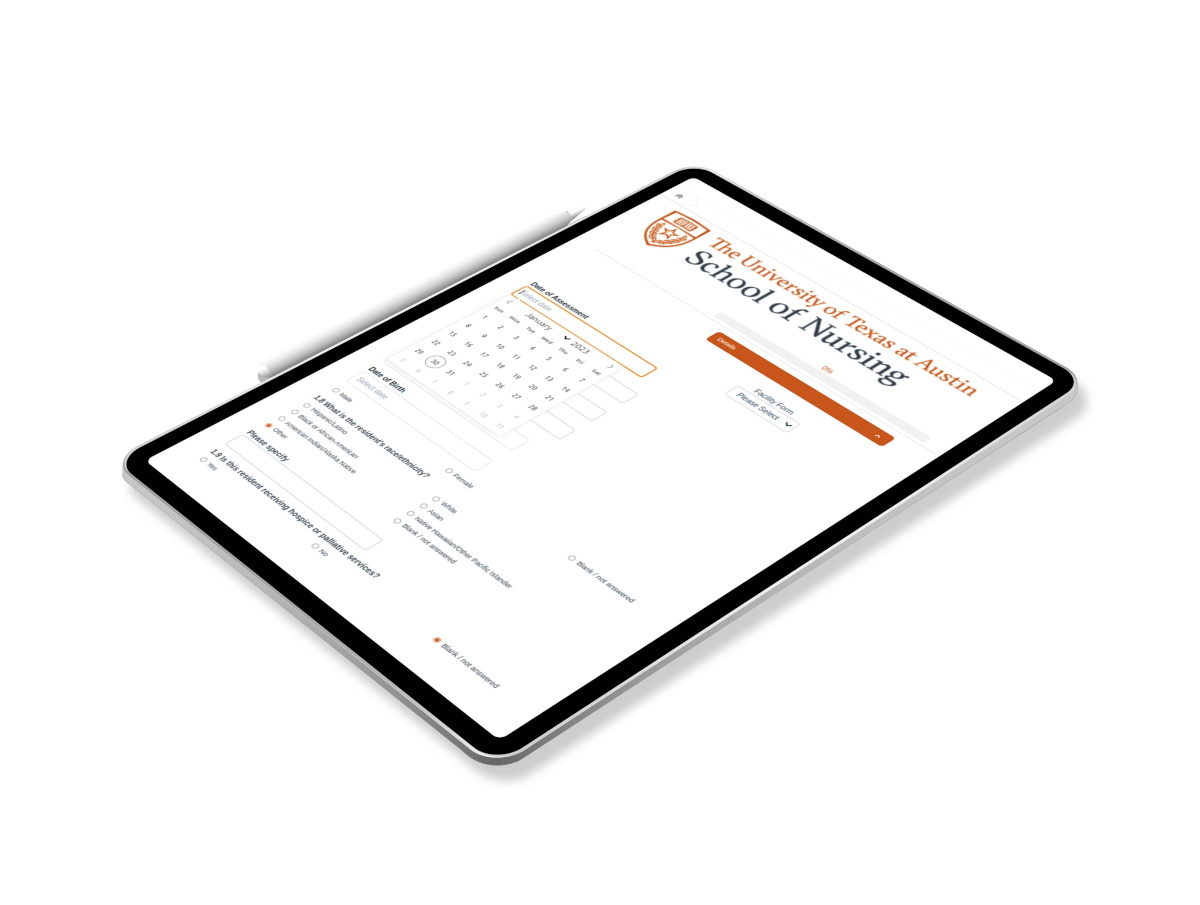 The Challenge
The University of Texas (UT) Nursing Department requested a technical solution for administering a sophisticated survey. The results would become the basis for a major statewide study.
UT hired a development firm, but the subjects (pharmacists) had a hard time with the interface. This created user errors and data output that were impossible to interpret, which made it difficult to derive any meaningful insights.
Our Assessment
When they hired K-Optional Software to help fix the problem, we determined that:
Pharmacists experienced "data overload" from too many simultaneous complex medical questions.
Pharmacists often weren't properly instructed how to offer specific answers to questions regarding dosing and names of medicines.
The researchers were plagued with too many variables. The data became too cumbersome, with the data extraction process eating up the department's time and budget, and with no usable results that provided metrics or insights.
Key Implementations
Our strategy included a few simple tweaks to the already existing model:
We reduced the survey footprint by 10% by only revealing follow-up questions as needed.

We offered the appropriate data-entry component for each given question, which showed the subject how each answer should appear.

Autocomplete would aid them in recalling long medicine names without strain on spelling or case-sensitivity.
The pharmacist would only need to type an answer manually if they selected "other" in a dropdown.

Continuous field-testing identified all major bugs and crashes, which we eliminated.
Results
For 40% less cost than the previous firm, K-Optional delivered a robust survey platform which delivered the results they were expecting the first time. The UT Nursing team reported zero dropped submissions or invalid entries. Our app-rollout program eliminated the manual software installation task, freeing up administrative resources. Finally, we cut personnel training time from intensive to negligible.
With the surveys properly filled out, the department now has the information they need to improve one of their top departments, and is on track to deliver key insights into the major statewide study.